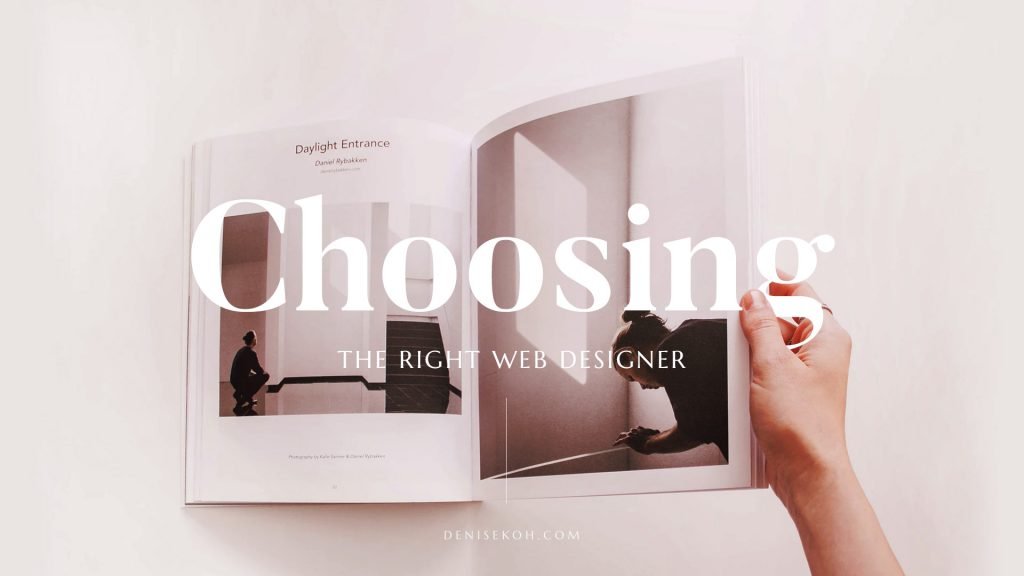 Is there a secret to choosing the right web designer in Singapore?
A website is an investment. To have one that is visually engaging, user-friendly and crafted to meet the needs of your target audience is vital.
Having set aside your goals, requirements and budget for the web project, the next step would be in selecting the right person or team to place your trust in. Here are a couple of tips on how you can go about choosing the right web designer for your project.
1. Marketing Agency? Web Design Agency? Freelancer Web Designer?
The secret to choosing wisely is to have a clear understanding of what you need.
Marketing agencies provide an array of services which include copywriting, social media marketing, photography/videography and more. If your business is centred around e-commerce, a great website will give you a strong foundation to focus your marketing efforts on and to boost sales. This can be done by pairing it with additional services such as SEO and social media marketing. On the other hand, if you are an entrepreneur looking to kickstart your business in a cost effective way, this option might not be best suited given the additional investment required.
If the whole shebang is not needed, boutique design agencies and freelancers often work in smaller teams and may be able to provide you with a more personalized experience for specific services. Specializations include Branding, Web Design or Copywriting—so it is important to know their strengths to best suit your goals.
2. Expectations vs Reality.
Before proposing your ideas and technical requirements take a minute or two to consider these few pointers:
Are your requirements feasible?
Are you looking to introduce a new feature or functionality that has not been done before? An app that merges the best features from 10 applications will be technically challenging for most. Do communicate all requirements to the agency from the start as they will be able to share if it is feasible given the technical languages or frameworks required.
Time and cost?
A request to have an intensive feature implemented over the span of a weekend is difficult for most web developers given their commitments and existing deadlines. In order to maintain the quality of our work, we prefer spending more time on the details and to have adequate timelines communicated prior. Or you could always pay more to expedite a project 😉
Do you have disposable funds or additional budget to see it through?
Take note of the number of revisions you may take and plan ahead. Like building your own PC, if you are looking for upgrades that are significant to its performance, you may have to fork out additional for the upgrade parts. Similarly, if you are looking for changes to your website, be it graphic changes, rearrangement of layouts or content changes, consider setting aside additional funds to go about doing so.
3. Finding the cheapest web designer
If you are an individual looking to start a business, your first consideration might be to invest your funds in other aspects of the business. That is being practical.
"I have a simple design, really simple website. Can it be done at a cheaper rate"?
Yes, this is possible. Here are some ways to reduce the costs of creating a website if you have the time to explore:
If a positive impression of your business matters to you, hiring an experienced web designer or agency is a huge asset as they will guide and advise you on how to go about setting up your business for lasting success.
Whether you like it or not, your website will say a lot about you and your business to other people.
Engage a team that you can rely on and be confident in to implement a website that will keep your audience coming back for more. You are likely to save time when you engage an experienced web designer.
What I'm saying is, do you want a website that matches the value of your business?
4. Is the website "user-friendly" for you?
Do you intend to maintain and update the website yourself in the future? If your answer is yes, here is a list of things to take note:
Ensure you have full ownership of accounts registered (hosting account, cPanel, domain name, email server). There have been instances where my client's past developer purchased the domain name under their own personal account and went MIA. Now that's a horror story.
Build the website on a CMS (Content Management System) so that it is easier for you to update and maintain it. As of 2019, WordPress' market share is 34% of all websites.
Image source: https://kinsta.com/wordpress-market-share/
By building your website on a popular CMS system, it will allow you to create content (blog posts) or add in features such as Caldera Forms, Yoast SEO or W3 Cache easily. There are so many free and useful plugins that may help solve your problems or improve your website.
Check with your web designer/ developer on how much access and flexibility you have when it comes to editing the website. Preferably, you would want to be able to make quick changes to text and images throughout your website. Ensure that no important areas are fully hard-coded on your website, unless they are building a custom plugin or feature from scratch.
5. Know what you are paying for
For website projects, there are various packages that agencies may offer varying from 3 figures to high 4 figures. If the price looks suspiciously low, we may be looking at a pre-made template where the image and text boxes are simply replaced with your logo and content. Minimal effort is made to customize or to design a website suited for your brand and your business.
Get to know more about the packages available to you—preferably have a breakdown of the costs. In this way, you will have a clearer idea of what it is inclusive of and if there is an after-launch maintenance plan included. How about bugs or errors that may occur in the future and how many design revisions are there? These are some of the questions you should further seek clarification on during your discussions, before you choose your web designer.
6. Are they skilled enough to produce work that is worth the cost?
A question that you might have in mind is,
"how would you know if the person or company is skilled enough to produce work that you feel is worth the cost?"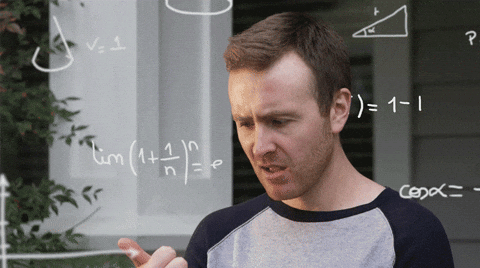 Start by looking at their portfolio of works. After taking a look at them, do you imagine one of your projects being amongst them and would you feel proud being associated with their body of work?
What I'm trying to get is, do you feel that their portfolio resonates with the projected design you have in mind. By taking a look at their portfolio, it gives you a glimpse into the quality and work they have produced. If their work speaks to you positively and you value what they have worked on thus far, wouldn't you say that it is worth the cost?
Not forgetting the other factors such as the costs, packages and after-launch services they provide. These would be important to consider too as you will definitely need their assistance after launching your website. This includes maintenance/ retainer packages, fixing of bugs that may occur in the future, etc.
Alternatively, another way you may get valuable information would be to contact their past clients via testimonials or from their list of clients they have worked with in the past. They may give you better insight on their past or current working relationships with the web designer.
Remember that collaboration is key
The goal is to create a website and brand that is as true to your idea as possible. As a web designer myself, I am invested in my client's success to create a brand that they can be confident in.
What do you think? Do you have a clear strategy in mind for your business needs and goals? With that information ready, have fun meticulously combing through google search for suitable agencies or designers.
Having troubles choosing the right web designer or made mistakes in the past? Feel free to contact me if you have a specific question!