The
Music
Circle
The Learning Adventure of a Lifetime
A team of passionate educators, dedicated to enriching children's lives through music learning.
The Music Circle is a music education centre, driven by a common passion to pique the curiosity of young minds and inspire them to grow in music. I've worked with The Music Circle since they first launched in 2015, establishing their branding, logo, website, and supporting their business objectives as they continue to grow. For the latest website that was launched in 2018, we worked closely to achieve a youthful and modern website, paired with a system that allowed them to maintain and update easily for the future.
Web Design · Web Development · UX · Branding
Designer · Denise Koh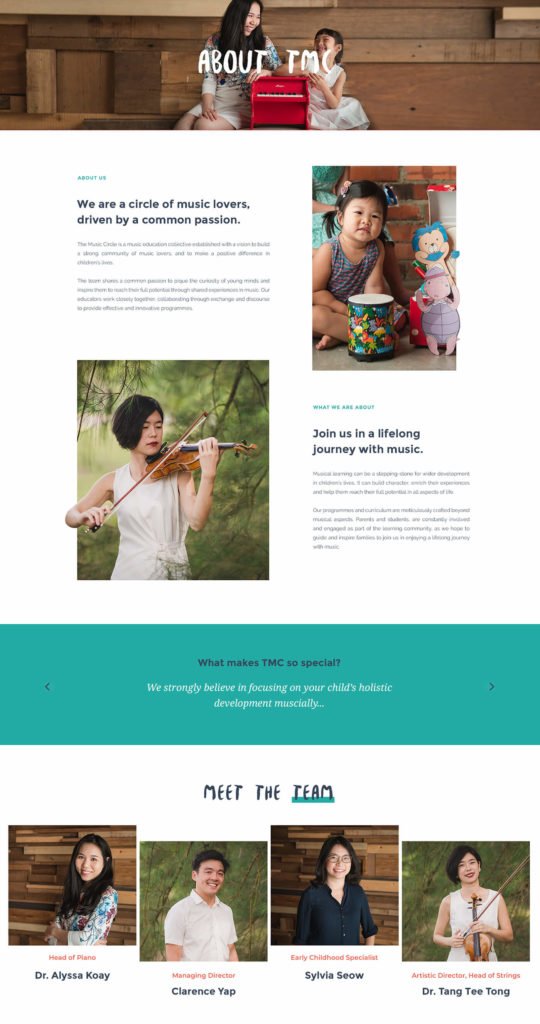 All of our engagements with The Music Circle has challenged me to artfully portray their passion and marketing potential in a relatable and engaging way.
Establishing a fundamental brand style at the beginning allowed us to visually shape their story as passionate leaders in their field.