Nanjing Tourism
In collaboration with CNN International Commercial, I was engaged to propose a fresh new user experience for Nanjing Tourism. The goal was to reduce the complexity of informative websites, encouraging user interaction with clean and modern design. Drawing inspiration from Nanjing, the incorporation of landscape photography was used through the website.
UI/UX · Design · Web Development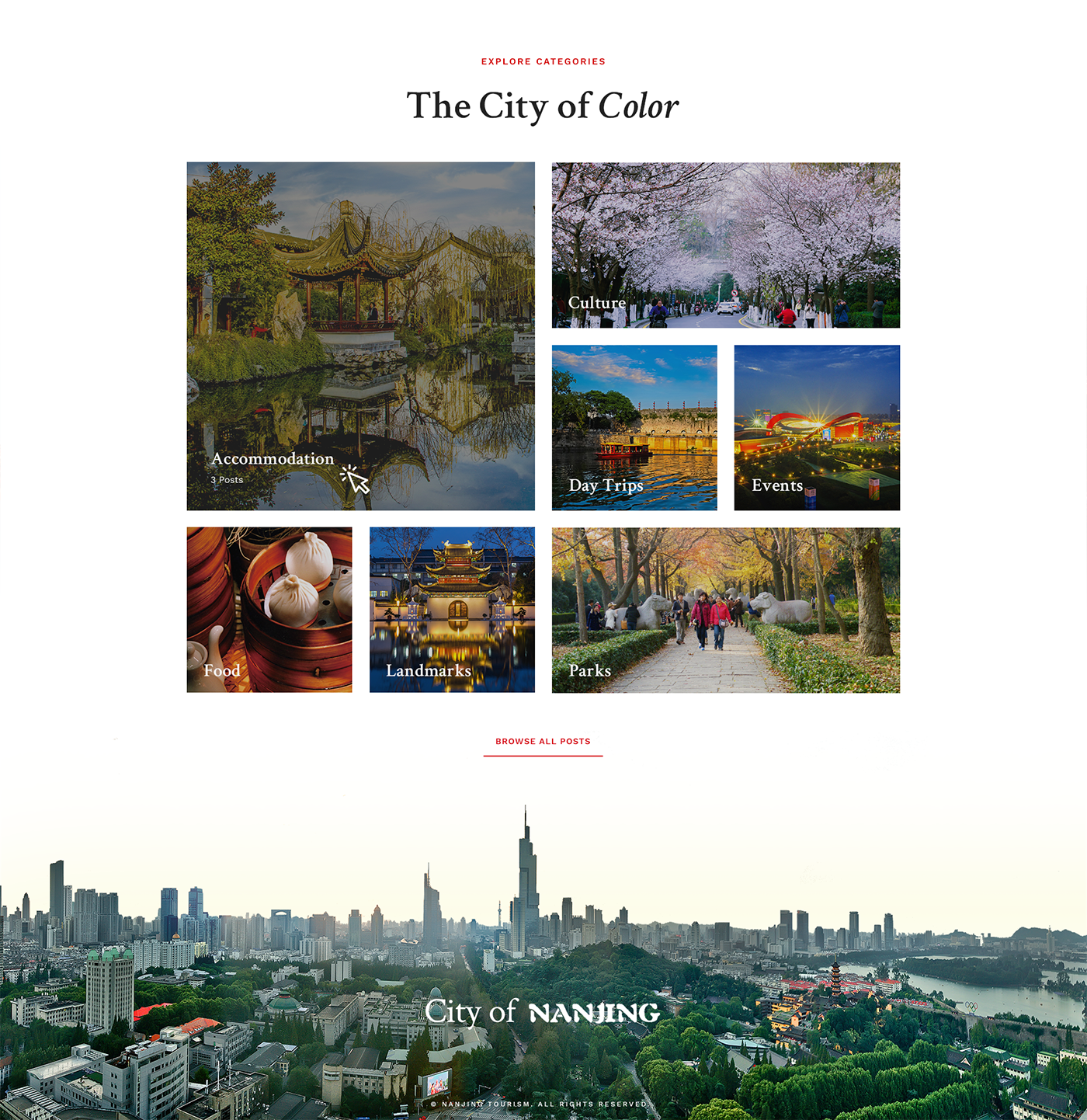 We've kept best-practice navigation and browsing UX patterns to ensure that the articles are intuitive and user friendly. Here's to the refreshed website for Nanjing Municipal Tourism Commission.